How to Become a Member of the Toronto Therapy Network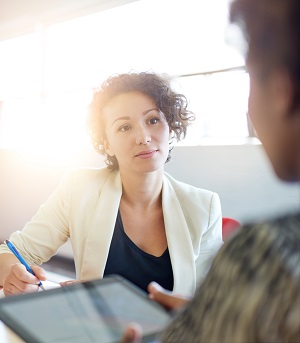 Over the past 13 years (since March 2004) the Toronto Therapy Network has become the largest self-referral source, service and network for Toronto Ontario and the surrounding GTA (Greater Toronto Area).
In response to enquiries for therapy with well-trained therapists, we have begun to expand to other Canadian locations through our Therapy Canada site. These conditions also apply to Therapy Canada membership.
Interested in joining us?
We welcome psychodynamic practitioners, especially those with specialties, languages, and cultural backgrounds reflective of diversity.
If you are interested, be sure to read this entire page first. Membership is not automatic, as we are consciously creating an integrated network of services.
Independent Private Practices
All our members operate as independent practitioners. They are not managed nor supervised by the network nor by Pragmos Consulting Inc. the site owner.
Psychodynamic Orientation
Our members work broadly within the psychodynamic modality because we hold it to be effective for three main reasons: it encourages choice by the client, encourages relationship within a therapeutic alliance, and recognizes the inherent subjectivity that properly belongs to individual and authentic experience. Some of us work in aspects of what is now called 'neuroplasticity', the emerging area in which contemporary neuroscience is beginning to merge with the domain of the psychodynamic.
Many of us have specialities within the psychodynamic modality; you can review them here.
While we are primarily psychodynamic, some of us may use CBT within our work. We view brief therapy from the psychodynamic standpoint as well.
Personal Therapy Experience
An essential and non-negotiable condition is a 'sufficient' history of personal therapy and professional supervision. Sufficiency is in the last instance qualitative. In quantitative terms it suggests a minimum of 150 therapy sessions or 'three-plus years' of personal work, preferably within a training context.
Appropriate Training and Education
Members must have attained a level of requisite skills, attitudes, training and education sufficient to gain admission to any college or agency with regulatory power over psychotherapy in Ontario.
Authorized to Practice
Since April 1, 2015, the profession of psychotherapy in Ontario is under the regulatory authority of the College of Registered Psychotherapists .You must be in good standing with that college as a Registered Psychotherapist qualified to work in private practice as a psychotherapist, or alternatively with one of the other Colleges whose members are permitted to provide psychotherapy as therapists ( Social Work, Nursing, Occupational Therapy, Physicians and Surgeons, Psychologists and Psychological Associates). Please note that the term 'psychotherapist' is now only is to be used by Registered Psychotherapists; others are required to term themseles as 'therapist' when providing authorized psychotherapy.
Professional Development
Members must be engaged in their own on-going professional development, and are most likely actively involved in a relevant professional association or society.
Free Consultations
Choosing to enter therapy is a potentially life-changing decision and we wish to support those seeking to learn and make the right choice. All members agree to provide a free consultation to any client seeking one, and to refer within the network where another therapist is the best choice.
Fees
Professional Liability Insurance
All members must have valid professional liability insurance.
Life Experience
When the psychological 'fit' is good, therapy works best. We value breadth and depth.
We admit a wide range of well-trained psychodynamic psychotherapists. They are able to provide the blend of therapy skills, life-skill and professionalism that will most help you with your personal issues.
The Interview Process
We interview all applicants personally to ensure that expectations are clear and that the abilities of the applicant are relevant to the network. This is not a competency assessment.
We regard this meeting as a mutual process, and welcome questions.
About Network Membership Costs
The site is fully funded by its members. We do not accept advertising by non-members.
Once it is clear that the goals and qualifications of an applicant are congruent with what the site offers, we provide full details on the financial aspects of the site.
Getting Started
Please send your updated CV or resume (in Word or Pages format please) with details of your academic and professional studies, your own personal therapy experience, your office location and specialities, and your reasons for wishing to join us, to membership@therapytoronto.ca.
We will reply with further details about the application process once we have reviewed your materials.
Our Privacy Policy will apply to your inquiry.