Kerry Gordon
PhD, RP, Clinical Member OSP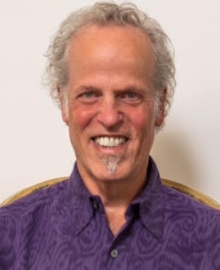 Kerry@therapytoronto.ca
St. Clair-Dufferin
Professional Development Record
Workshops and Seminars – Designer and Facilitator
'Soul Jazz II – Encountering Thouness and Taking a Stand.' Developed with the Forge Institute and co-facilitated with Robert Forman, Toronto, ON, November 19 - 21, 2010
'Soul Jazz II – Encountering Thouness and Taking a Stand.' Developed with the Forge Institute and co-facilitated with Robert Forman, Hastings-on-Hudson, NY, July 16 – 18, 2010
'Soul Jazz I – Intimacy, Vulnerability and the Art of Deep Listening in the Soulful Encounter.' Developed with the Forge Institute and co-facilitated with Robert Forman, Toronto, ON, April 16 – 18, 2010.
'Soul Jazz I – Intimacy, Vulnerability and the Art of Deep Listening in the Soulful Encounter.' Developed with the Forge Institute and co-facilitated with Robert Forman, Hastings-on-Hudson, NY, November 6 – 8, 2009.
'Spiritual Development in a Diverse World' – instructor and facilitator, St. Michael's College, University of Toronto, Toronto, ON, Fall Semester, 2006
Workshops and Seminars - Participant
'The Essential Adventure of Our Time: The Great Turning' with Joanna Macy, The Sacred Wisdom Centre, Guelph, Ontario June 19 – 24, 2009.
'The Forge Guild – A Gathering of Spiritual Leaders, Teachers and Practitioners', Los Angeles CA, June 11 – 14, 2009
'Spiritual Development in a Diverse World – Training Program' with Doug Krushke, Diane Denton and Phil Goldberg, Idyllwild, California, April 21 – 24, 2006
Reading
Masculine and Feminine: The Natural Flow of Opposites in the Psyche, Gareth S. Hill
Integral Life Practice: A 21st Century Blueprint for Physical Health, Emotional Balance, Mental Clarity and Spiritual Awakening, Terry Patten, Adam Leonard, Marco Morelli
Why Ethics? Signs of Responsibility, Robert Gibbs
The Unfolding Now: Realizing Your Nature through the Practice of Presence, A.H. Almaas
The Time Falling Bodies Take to Light: Mythology, Sexuality and the Origins of Culture, William Irwin Thompson
Affiliations
Board of Directors, The Forge Institute, 2009 - present
Vice President, President, Past President and Member of the Board of Directors of the Ontario Society for Psychotherapists, 2005 - 2007
Board of Directors and Steering Committee member, Ontario Coalition of Mental Health Professionals, 2005 – 2007
For more on my professional and personal background as well as my working style and philosophy click here.
My office is located at Dufferin and St. Clair with easy access by TTC and free parking for those driving. Here's my map. Please feel free to contact me by e-mail for an initial consultation where we can meet and see if there is a good fit for continuing work.
I look forward to speaking with you.