Sylvia Kraus
MA, RP, RYT, Member CAPT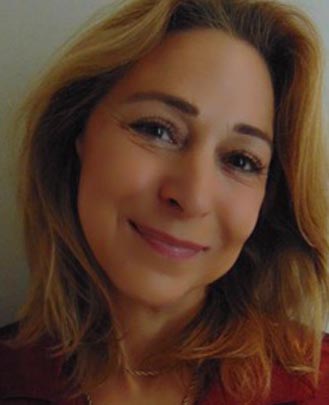 Sylvia@therapytoronto.ca
Queen E-Broadview
Employee Counselling
Professional Development Record
Workshop and Lectures as Presenter
Understanding Dream Symbols through Jungian Perspective
Sessional Lecture since February 2006 to the present. at the Ontario College of Art and Design, now a degree-granting university.
The Craft of Dream Interpretation; Coming Home to your Self
Sessional Workshop, March 2006 – 2009, Toronto School of Art
Patterns and Connections –The Tension Between Biology, Human Culture and the Psyche
A Presentation and Panel Discussion, January 2006 at the Textile Museum of Toronto.
Understanding the World of Dreams through the Wisdom of Carl Jung
Lecture Series October 2004 – 2005, University of Toronto School of Continuing Studies
Conferences, Courses and Seminars as a participant
Developing and Pursuing Goals and Life Practices through Body, Mind, Spirit Integration: Facilitated by Ross & Mary Hostetter, School of Field Work, Boulder, Colorado, Autumn 2013
Neuroscience Meets Psychoanalysis: The Science of the Art of Psychotherapy: Seminar presented by Dr. Allan Schore, IASP, Toronto, April 2013
Integral Coaching Foundation and Apprenticeship Module: Facilitated by Anne Wright and Steve Beckett, I.C.C. Ottawa, ON, January-June 2013
New Brain Science Lecture Series: Webinar presented by Ruth Buczynski and assorted Neuroscientists, NICABM (National Institute for Clinical Application Of Behavioural Medicine), February–March 2013
Healing Trauma with Yoga and Psychodynamic Practices: Facilitated by Dr. Harry Zeit, Ontario Medical Association, Toronto, January 2013-April 2013
Addressing Challenges in Psychotherapy Treatments: Facilitated by Michael Paree, Ontario Medical Association. Weekly Peer Seminars with Psychiatrists & Psychotherapists. Toronto, October 2011–June 2012.
Evolutionary Life Transformation with Meditation and Evolving Consciousness: Webinar facilitated by Craig Hamilton, San Francisco, California, June 2011-June 2012.
The Compassionate Brain. Webinar presented by Psychiatrists: Rick Hanson, Kelly McGonigal, Richard Davidson, Tara Brach, Daniel Siegel, Dacher Keltner, Kristin Neff, Louisville, Colorado, October–November 2012.
Mindfulness and The Trauma of Everyday Life: Presented by Mark Epstein, Ontario Psychiatric Association, Toronto, October 2012.
The Process of Change: Readings from contemporary analyst Paul Russell: Facilitated by Jim Healy, Centre for Training in Psychotherapy, Toronto, September 2010–June 2011.
Developing the Ground for Intimate Relations: Transforming Identity Matrix's by addressing Core Beliefs: Webinar facilitated by Katherine Woodward Thomas & Clair Zammit, San Rafael, California, October-December 2010.
Kids in Chaos: Restoring Balance in Relationships: Presented by Gabor Mate, Leading Edge Seminars, Toronto, October 2010.
Helping Couples Connect: Facilitated by Harville Hendricks, Ontario Psychotherapy & Counselling Program, Toronto, September 2010.
'Mentalization' Based Treatment for Borderlines, with Dr. Anthony W. Bateman MA, FRCPsych, Mt. Sinai Hospital, September 16. 2011, half-day workshop
Applying Research on Decision Making to Therapy Practices
November 2009 : Led by Bill O'Hanlin, Toronto
Lifeforce Yoga for Depression and Anxiety
July 2008: presented by Amy Weintraub, Lennox, Massachusetts
Brief Dynamic Psychotherapy Training
January - March 2008: presented by Pragmos Consulting for Toronto Therapy Network members.
Understanding Personality Disorders in the Clinical Process
October 2008 – June 2009: Led by Judy Dales, Centre for Training in Psychotherapy, Toronto
Attachment in Psychotherapy: Relational Transformations, Nonverbal Experience and the Mindful Self.
October 2008: Led by David Wallin, Toronto
Transforming Love and Attachment in Couples Relationships: The Power of Emotionally Focused Therapy.
April 2008: presented by Sue Johnson Toronto
Yoga and the Emotional Body: Healing Anxiety, Insomnia and Depression.
August 2009: Led by Bo Forbes, Lennox Massachusetts
The Essence of Kundalini Yoga
March 2007, presented by Teri Degler, Toronto
Reconsidering Trauma: Treatment Advances, Relational Issues and Mindfulness in Integrated Trauma Therapy.
November 2007, presented by John Briere, Toronto.
Yoga, Mindfulness, Psychotherapy and Ecology
November 2006: presented by Michael Stone, Toronto
If you feel that I can be of assistance to you, please feel free to email me for a free consultation. My office is centrally located at Queen East and Broadview.