Articles about Psychotherapy
Written by Members of the Toronto Therapy Network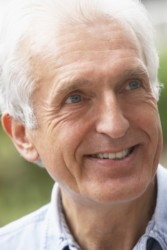 As a service to visitors we offer individual Articles written by some of our members. The therapists are listed by last name.
From these Article pages you will be able to go directly to each therapist's profile page so you can learn more about that therapist. You will also find links to their Professional Development Records
How listening can help parents and children connect
Most of us have no trouble accepting that we are not born knowing how to play the piano. We understand, however, that with discipline, effort, practice and a sympathetic teacher we can learn. And yet for some reason we don't regularly apply this same understanding to the art of relationship.
Issues in working with the deaf, the hard-of-hearing and the 'D'eaf from the perspective of a specialist therapist
Drama therapy, much like art therapy, is an action-oriented therapy, placing the client in the here and now.
The value of learning to deal with difficult feelings in psychotherapy.
There are some who skip true childhood and arrive precociously in the world of the adult without experiencing much of the innocence that childhood ignorance guarantees.
Much of my profile on the web site is guided by the writings of C.G. Jung, as few people have been more insightful on the nature of psychotherapy. What follows are some further reflections on psychotherapy within this framework.
This essay outlines the perspective of Carl G.Jung on the therapy journey.

---

The psychotherapists appearing on this site are independent. They are not employed nor controlled by therapytoronto.ca. therapytoronto.ca is acting solely as a listing service for the convenience of those seeking the services of psychotherapists.