About Symptoms, Conditions, and Situations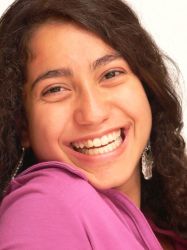 Most of us enter therapy when something is going wrong in our lives. As the saying goes, "if it ain't broke, don't fix it."
When that happens, therapy can help us improve and mend what is not going well in our lives.
There are many reasons why people may wish to start therapy. Some may be dealing with the impact of various conditions (such as eating disorders, borderline personality disorder), or with symptoms (such as anxiety, depression). Some may need help dealing with various life transitions and/or situations (such as marriage, divorce, mid-life crisis).
We have compiled here a comprehensive list of common symptoms, conditions, and life situations so that you can more easily find a therapist who works in the areas of concern that have motivated your interest in looking for a therapist.
The links below will take you to our glossary definitions page, which includes listings of Therapy Toronto psychotherapists who specialize in the area.
Please note that while each therapist may have chosen to list themselves under specific categories, they generally work with a broad range of conditions, often specified in their profiles. For that reason, we encourage you to read further in the profiles of therapists whom you may be interested in working with.
If you are interested in a particular therapeutic modality, please visit this page for more information, as well as listings of psychotherapists who use these modalities.
Mood Disorders
mediation
PACT (Psychobiological Approach To Couples Therapy)