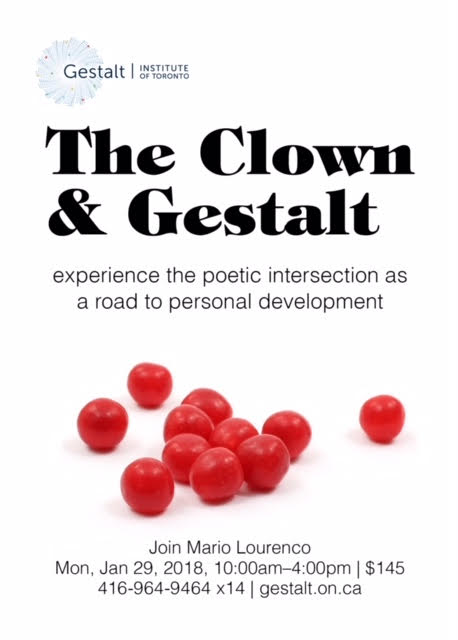 Workshop: The Clown and Gestalt Therapy
Hosted by: Mario Lourenço RP, M.Ed.
Monday, January 29, 2018: 10am - 4pm
Explore the relationship between your inner child and adult self as well as the recovery of aspects of self ( i.e., creativity, spontaneaty, curiosity, etc) through the "clown game".
In play, experience aspects of self that you try to conceal
Learn to suspend judgments and critical thinking through the "clown game" and with the support of gestalt therapy facilitate the embodiment of hidden aspects of yourself.
For more info or to register go to: https://gestalt.on.ca/workshops/the-clown-and-gestalt/