Lisa Shouldice
MA, RP, CCC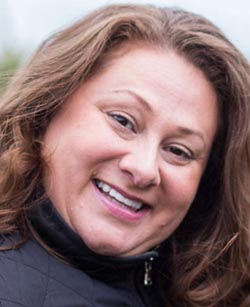 Lisa@therapytoronto.ca
Bloor-Christie
647-723-5274
ext. 214
Get Inspired to Change Your Life
"If you are always trying to be normal you will never know how amazing you can be."
- Maya Angelou
Hi! Thank you so much for checking out my profile. I am an experienced Registered Psychotherapist with the Ontario College of Psychotherapists.
Do you need to find meaning in your life? Are you trying to figure out who you are? Trying to live a healthier life, have healthier relationships? Does the past haunt you? Do you want to heal it so it has less power? I believe that your life can be better than simply "getting by".
I would love to journey with you to address uncomfortable emotional and physical symptoms, heal past wounds and transform your life. This transformation may include meaning-making, practicing self-care and learning to thrive through healing and self-knowledge. I often bring strength and inspiration into the therapeutic relationship. We will work together to help you sit with, identify and regulate your emotions so they inform your life and relationships.
My Approach
My therapeutic approach is emotion and solution-focused. This means we will talk about many of your feelings to both heal and develop your emotional intelligence. We will also co-create ideas, experimenting safely with new things in your life. I may offer advice on issues you bring in with you ex: assertiveness, healthy boundaries. We will explore your concerns together in a safe, open dialogue in which you feel cared for.
I also use emotional exploration, visualizations, Gestalt, Sandplay and other creative/therapeutic techniques in session when deemed appropriate. I occasionally use thought records and other exercises from the Cognitive-Behavioural Therapy approach. Sandplay is a wonderful technique that taps into your unconscious to access deep emotions and experiences that can then be healed in a gentle way.
Therapy can help us reach different goals depending on need, for example it can help you manage symptoms if you feel difficult emotions and uncomfortable physical sensations have taken over major areas of your life. Therapy can also be longer-term and taps into our natural healing centre. You may feel this is the right option if you have learned symptom management and practice self-care, but still feel unsatisfied in your life.
Professional History
I became a therapist as I feel it is my calling and felt this from a young age. I love my job and enjoy a deep therapeutic relationship. I have two Masters degrees, one in individual and another specifically in couple counselling. The university I attended in Ottawa, Ontario included training in spirituality enabling me bring a spiritual element into our relationship if you wish to do so. I have certainly found spirituality has been an important factor in my own personal healing. I have been a therapist for 13 years. I moved to Toronto in 2014 from Ottawa where my last full-time job of 7 years was as a Clinical Therapist at an Aboriginal Health Centre. As a result, I am extensively trained to work with First Nations, Inuit and Métis peoples offering culturally relevant and informed care. I have also worked intensively within the LGBTQ community. I am a cis-gender lesbian and feel I can be a strong support for those of you living the possible daily struggles of being LGBTQ.
We live in a society that better teaches us to think and behave in certain ways, but our ability to feel deeply, use those feelings to guide and heal our lives, is not as readily taught. So as we navigate our lives, we sometimes feel we lack the skills to sit with intense feelings and this can result in numbing, drinking, drugging, overeating our feelings to stuff them down. Over time this can to create an empty and hollow life, devoid of joy and possibly even experience feelings we call anxiety and depression. My sessions will take you through the process of sitting with feelings, letting them inform you so you can be at peace and use them in life and relationships to guide you to fulfillment.
My Specialties
My specialities are: Trauma Therapy, Post traumatic stress symptoms (PTSD), Personality Disorders, Sandtray/Play Therapy, LGBTQ therapy and couple counselling. I am also trained and experienced in Multi-cultural Therapy, specifically Aboriginal and Middle Eastern cultures. The Trauma Therapy I offer addresses concerns from a past history of sexual, physical and emotional/psychological abuse. This includes the often related or accompanying diagnoses such as: Post Traumatic Stress Disorders (PTSD), Borderline Personality Disorder (BPD). If this is a part of your personal history I am able to offer either a shorter-term journey targeting symptom management using grounding, mindfulness and other techniques. This can include learning healthy boundaries and creating a self-care plan. I am also able to offer a longer-term trauma and attachment informed healing through emotion-coaching, unpacking traumatic memories, Art and Sandtray Therapy, visualizations, meditation etc. if this sounds like a better fit. I have specific training in working with first responders (ex: police officers) as well.
I offer a free consultation session so you can be sure we are a good fit and you want to move forward with me. We will discuss what brings you in and I will give you a sense of how I feel I can help you, offering a suggested initial treatment plan. I have some sliding fee scale available. If you have a benefit plan it may cover me directly. I am also able to offer third-party billing as a part of my practice is supervised by a Psychologist. Some benefit plans offer this feature. I am FNIHB/NIHB-approved so if you are Aboriginal you may be eligible for these benefits.
My office location is at the Toronto Healing Arts Centre near Bloor & Christie, close to both subway and parking.
Please call to arrange your first appointment and I look forward to hearing from you.
For more information please visit my website.